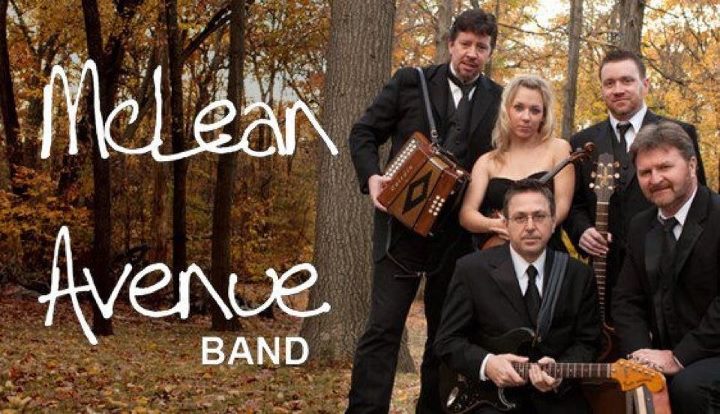 The 2012 Feis will feature The McLean Avenue Band as the main entertainment of the day.
The McLean Avenue band is a new name on a collection of well-known Irish/Celtic performers in the New York area! McLean Avenue will specialize in events such as weddings, corporate events, parties, dinner functions and festivals around the world. We cover all aspects of music, including Celtic, Irish and Pop. Traditional Irish tunes, waltzes, and upbeat hits carefully blended with the dancing songs of today's modern world music. There are no questions asked about the talent you will have at your event when you book McLean Avenue. Members have worked with high profile acts such as, Riverdance, Lord of the Dance, The Whole Shabang and many more!
Together, they combine tradition with masterpiece and they form a dynamic super-band sound! They have all played on stages along side with legends such as, The Wolfe Tones, The Sawdoctors, Black 47, The Prodigals, Eileen Ivers, Cherish The Ladies, The Clancy Brothers and Andy Cooney the list is endless!
The McLean Avenue Band expect to on at 4 p.m.